Repair your credit & start building generational wealth
The top two reasons that people neglect to repair their credit are embarrassment or lack of finances. Repair your credit & live life on your terms. Start now for only $25
Save money now by fixing your own credit.
Repair Your Personal Credit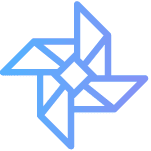 Establish Your Own Business Credit
Letters & Templates To Help
The $25 option gives you online courses that are similar to our lives. We give you every type of dispute letter, cover your inquiries and getting them removed in 24 hours, and we have a Facebook group, should you have more questions or need support.
The Academy
In a Nutshell
The Academy encompasses three main subjects, that are designed to shift your life for the better.
"I just wanted to share my experience so far with this credit process. I was very unsure with doing it because it didn't seem real or legit when I only had to pay $25 for a starting fee. So, I did that and with all the dispute letters etc a few things began to start falling of my credit & my score started increasing! I was shocked, but however I am very glad that I chose this route & it's paying off right before my eyes. Trust the process if you are wanting to do it. Patience is key!"
"I got 9 inquiries deleted off my report!"
"Excited to share in my first round of disputing, I've had 7 items deleted so far...more motivated than ever to keep pushing forward! Thanks so much Mags!"
"25 Kredit Repair has helped me makeover my credit substantially. I've learned what things help and/or hinder my scores so that I can make the best decisions moving forward. It was definitely a judgement-free experience. I felt empowered & knowledgeable after working with them to repair my credit. As a result I am STILL seeing increases! I could not be more thankful for the tools, knowledge & patience they provided me. I would definitely recommend them to anyone seeking to improve their credit"
The 25 Kredit Repair Academy is an innovative take on the typical credit repair company (credit repair 2.0). I have developed an online academy for members to benefit from my years of knowledge about credit, business credit, and the importance of both to any personal or business venture.